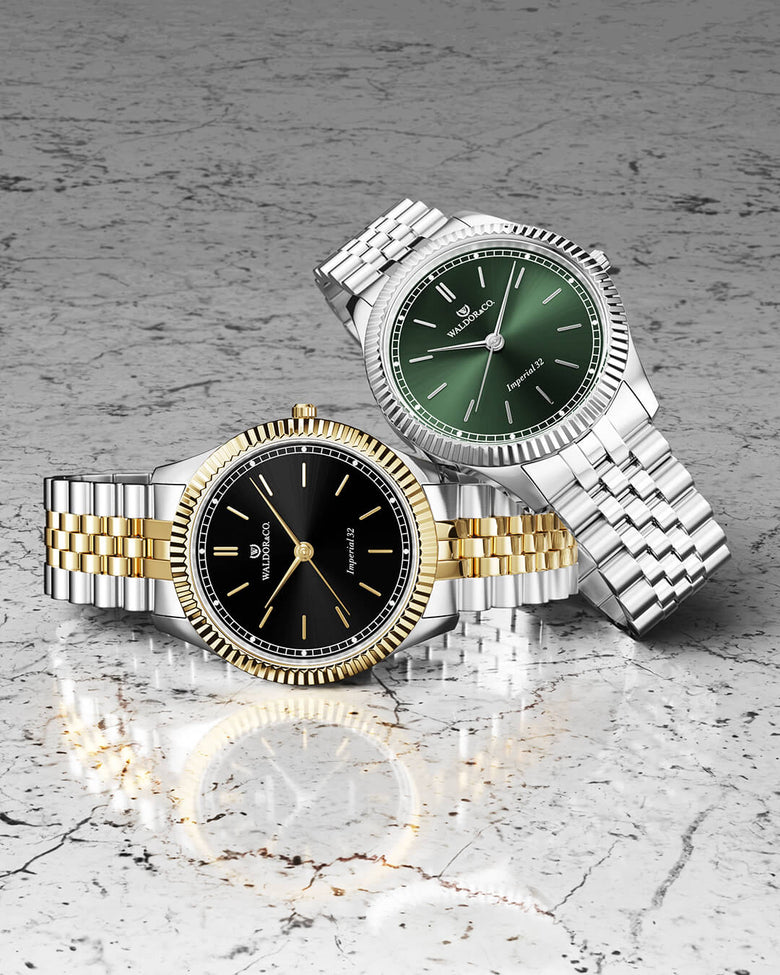 Waldor & Co. are excited to finally introduce their first petite watches, Imperial 32 Positano. These watches were inspired by the well-known place Positano and they come in two, unique color combinations. These timepieces truly reflects the beauty in the little things.
- These watches are our most delicate timepieces to date. They were made for those who prefer something unique but made in petite. The Imperial 32 Positano watches are what we call a small piece with a big impression. - Johan Christensson
All elegant statement pieces do not have to be big. Get your Imperial 32 Positano now at waldorandco.com. 
Imperial 32 Positano, 32 mm i diameter, £209