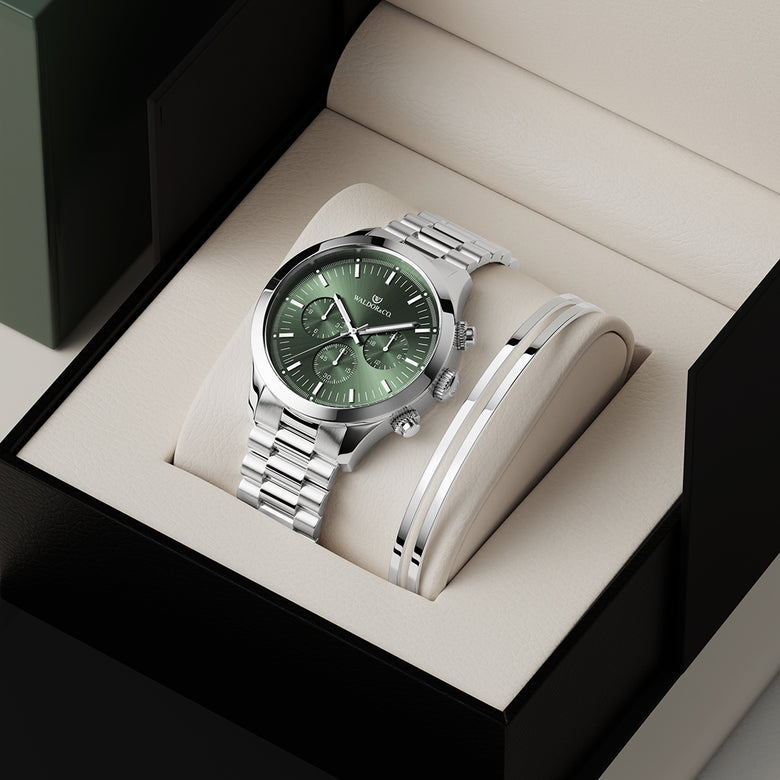 We are happy to announce that the new watch Chrono 44 como is finally here!
Ever since our Limited Edition sold out in a matter of days last year, our unique Military Green Dial has been highly requested. We are therefore very excited to be able to present you the Chrono 44 Como. A Brand New Design to the Chrono Collection featuring our Iconic Green Dial. 
This will be the perfect statement piece. Go and shop!