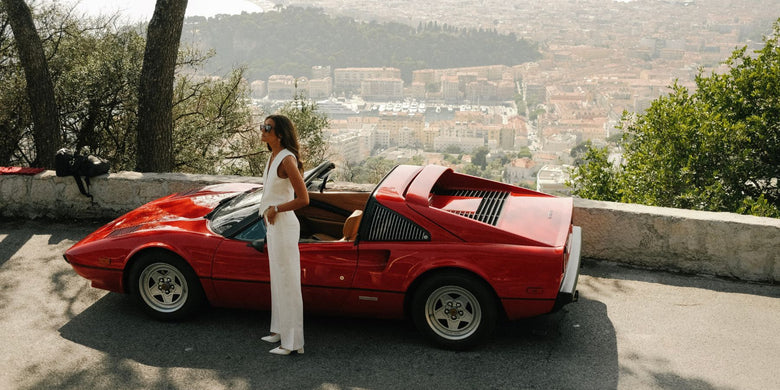 Behind the Creation: Venia 24 Villefranche
We wanted to create a petite timepiece that spoke of elegance. A blend of traditional design elements with modern aesthetics. The watch took shape with petite dimensions and a minimalistic round dial with dauphine style hands and roman numerals. 
We wanted this vision to reflect in our campaign, transporting viewers to a world where the past meets the present. To accomplish this, we decided to shoot the campaign with a vintage Ferrari, a tribute to the early 80s.
From design to campaign, the Venia 24 Villefranche embodies our commitment to finding the perfect balance between classic design and modern aesthetics. Discover more about it here.