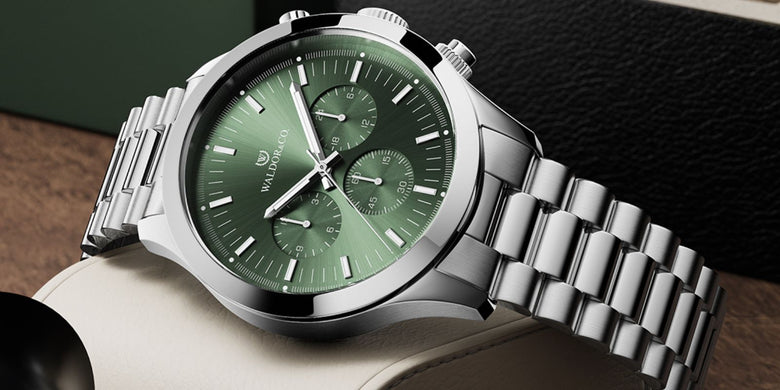 A Comprehensive Watch Size Guide: Finding Your Perfect Fit
Finding the perfect watch is a matter of both personal style and fit. It's essential to consider the size of the watch you're thinking about buying, to ensure it not only suits your style, but also feels comfortable and looks flattering on your wrist. This article will guide you through the process of finding your perfect watch size.
Measuring Your Wrist
Before delving into the various watch sizes available, it's critical to accurately measure your wrist. This can be done using a flexible measuring tape or a piece of rope and a ruler. Wrap the tape or string around your wrist just above the wrist bone, where a watch would normally be worn. Arrange the tape so that it is snug but not too tight, and record the measurement in inches or centimeters. This will provide you the information you need to select the appropriate watch size for your wrist.
Understanding Watch Sizes
Before getting into specific Waldor & Co. watch recommendations, it's necessary to understand how watch sizes work. The case diameter, which is the measurement across the watch face from one edge to the other, is commonly referred to as the size of a watch. This measurement, in millimeters (mm), indicates the overall size and presence of the watch on your wrist. In general, bigger case diameters produce a bolder, more prominent appearance, and smaller diameters produce a subtler, more delicate appearance.
Waldor & Co. Watch Sizes
Waldor & Co. offers a variety of watch sizes to accommodate a range of wrist sizes and style choices. Timepieces in our collection range in case diameter from the smallest at 22mm to the largest at 44mm.
While watch preferences are highly personal and not gender-specific, there are some general trends and recommendations for both men and women to consider:
Males: Men prefer larger watch sizes, with case diameters of 39mm or beyond. These larger sizes frequently complement a man's wider wrist, creating a balanced and proportional appearance. Popular Waldor & Co. men's watches range in size from 39mm to 44mm, providing a range of options for those looking for a statement piece or a more classic, understated design.
Females: Case diameters for women's watches typically range from 22mm to 36mm. Smaller sizes are sometimes more delicate and attractive, giving the wrist a feminine touch. Waldor & Co. has an elegant assortment of watches in these sizes that are ideal for women who seek a timeless, sophisticated accessory. Larger watches, on the other hand, are becoming increasingly popular among women as they embrace bold, trendy statements.
How Wrist Size Affects Watch Appearance
It's crucial to remember that the appearance of a watch can vary depending on the size of the wrist. A watch worn on a smaller wrist may appear larger, whereas a watch worn on a larger wrist may appear smaller. This factor can influence how a watch appears in terms of size, so it's vital to keep it in mind when selecting the perfect-sized watch for your wrist.
Finally, the ideal watch size is a matter of personal preference and style. Regardless of gender, it's critical to select a timepiece that complements your particular style and fits comfortably on your wrist..